Make Smarter, Better, Decisions Using Data.
Feel like the smartest person in the room when deciding how to improve a landing page for better conversions, or site navigation based on what is popular.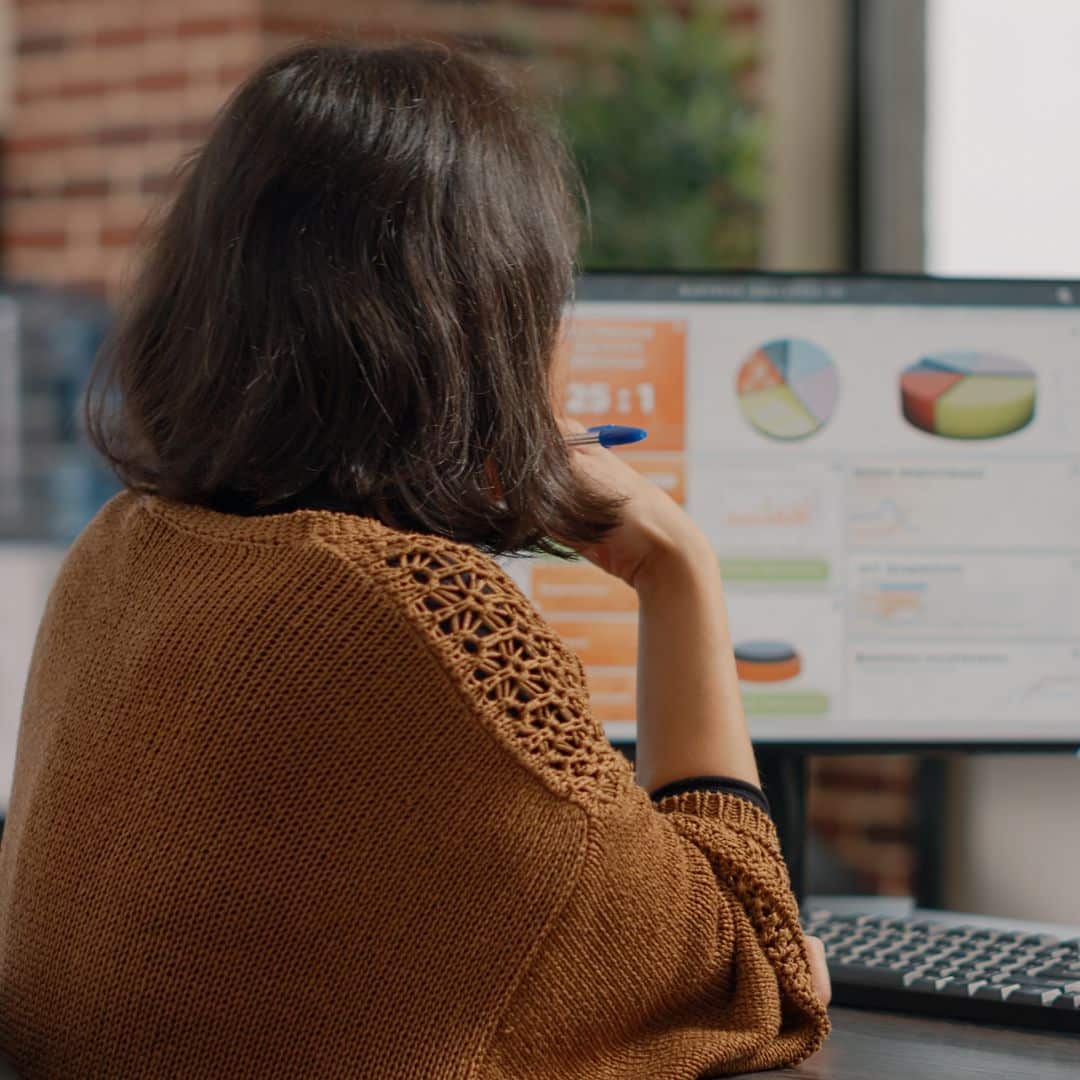 Google Analytics Integration
This is the industry defacto here in the United States. Several apps and services provide integration with Google Analytics for streamlined reporting.
Google Search Console Setup
Easily notifiy Google of which pages you want indexed, and get notifications when a page is preventing search engines from displaying information correctly in search results.
Google Tag Manager Integration
Easily manage your own integrations with this Google product. You can event setup custom event tracking for even greater insight on user interaction.
Heat Mapping Integration
Wish you could watch someone use your website by standing over their shoulder? We provide solutions that provide visual insight into what users are doing while on a page.
Other Data Tracking & Reporting
There are more complicated setups like server-side processing for Facebook Pixel, CRM integrations for form submissions, or email newsletter opt-in forms.
Get Code Placed Correctly
Incorrectly placed code could result in zero data coming through, or a misfire of code leaving you with bad data. 
Insight On User Interactions
Make data-driven decisions on to improve CTRs, website flow, or content creation. The more you know, the better you can enhance user experience.
Assistance With More Complicated Setups
Some setups are not as simple as pasting code, but require multiple platforms and multiple code snippets to function properly. We've got your back!
Better Optimization of Content & Ads
When using data tracking for good, not evil, you can increase sales and recude your ad spend. Tailoring your website experience for users can pay dividends. 
Can I use my own data tracking tools?
You can, we just ask that you share access to them with us so that we can be a resource in how data driven decisions are made.
Do you set all these up for me?
If you don't currently have any of this in place, we'll set everything up for you and share access. 
There is a lot of data, what does it all mean?
There can be lots to see and understand when looking at all the platforms. If there is something specific you're trying to understand, we're happy to provide some training or clarifying explaination on what things are.
Do you also setup social media tracking?
Do you work with Google Tag Manager?
Yes. We use GTM for complex integration setups and for all of our eCommerce websites so that we can setup more advanced event tracking.
Are tracking codes unique?
Yes, website tracking codes are unique for each account or website property to ensure that data from other websites aren't be funneled into an analytics dashboard. 
Ensure that you're implementing code copied directly from the platform or service you've signed up for. 
How do I get a website tracking code?
These types of services provide you with the tracking code inside of the account you created. Should be easy to find as it is a vital piece for the service to function properly. 
Some services provide alternate solutions with a WordPress plugin that is available for you to install to streamline the implementation of the website tracking code. 
How is your data tracked?
Depends on the business and what they are trying to collect. An example would be Google Analytics that tracks how a single visitors moves through the website, how long they stay, what they click on, etc. 
Heap map services track users as they scroll on a page, where exactly they tap or click on the webpage, to understand engagement. 
Facebook would attempt to track a visitor across any website users would move onto visit after visit their platform or target websites of ads or links in posts.
There are all kinds of ways websites can better understand how visitors are using the website to fine tune your content, your ads, and/or messaging.