Jump Start Your
Self-Hosted WordPress Site
Starting a new website project? Skip the technical struggle and get a WordPress site setup professionally and ready for you to rock 'n roll in no time at all!
Jump Start WordPress Package
You have so many other things to worry about. Let Cobalt Graphics take the stress of setting up a WordPress site (and designing it) off your plate!
$397 $400
We'll Show You How It's Done
We won't hang you out to dry once you have your new website. You'll have access to our customer resource page with all kinds of tutorials and helpful services so you can feel confident and be successful as a new website owner.
This webpage contains affiliate links that gives us the opportunity to earn a small commission. But here's the deal, only click on the links if you found this resource helpful.
Choose A Hosting Company
Step One
The number of hosting options is overwhelming! But bottom line, you need to use a hosting company that was built to handle the demands of WordPress.
Make sure your hosting company has at least these things:
27/7 Support
Offers WordPress Hosting
Built-in Caching Support/Plugin
Affordable
We recommend SiteGround for hosting because not only does it check all the boxes of great hosting, but they offer so much more to help your WordPress site perform at it's best. The StartUp plan is good… doesn't come with caching support. We recommend the GrowBig package.
Choose A Theme
Step Two
When picking out a theme for your website, just remember this:
You get what you pay for.
Free or cheap themes often suffer from bugs, no support (or bad support), and only allow beyond difficult customizations. There is nothing more frustrating in building a website than working with a theme that is riddled with issues and lack of user experience design.
Make sure your theme has at least these things:
Product Support
Routine Updates
A Lifetime license option
A Community (for support, customizations, and resources)
We love the Divi Theme by Elegant Themes. Hands down, you will not find a better theme that is as feature rich, has a great looking backend, and above all – It's incredibly easy to use!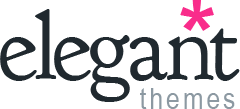 Install Plugins
Step Three
Plugins are a blessing, and a curse, to every WordPress website. What makes WordPress so wonderful is that is open source. Which makes finding a plugin for just about anything possible. Or to have your own custom code or child themes on your site.
However, managing a website with all these various methods of customizations makes it a bit precarious. Inevitably issues will arise as a result of code conflict.
Below is our list of recommended core plugins for your WordPress site that work well with the Divi theme and WooCommerce.
Guidelines for installing WordPress plugins:
Avoid Feature Redundancy – Avoid installing multiple plugins that attempt to do the same thing. This creates conflict. Find an all-in-one solution if possible.
Install As Many Plugins As You Want – There is no limit on the number of plugins you can have. Just remember that some plugins are more of a resource hog and cause your site to slow down.
Free vs Premium Plugins – There are a lot of free plugins that get the job done beautifully. However, we recommend that if a plugin is handling a major feature of your website, we consider that you buy a premium version so that you have access to plugin updates and support.
Don't Install Abandoned Plugins – Check to make sure the plugin want to update has been updated recently. At least within 3-6 months. Plugins are considered abandoned after 2 years of no updates. With core WordPress files changing, installing old plugins will only create problems for you. 
These ones are free to use. Most offer premium upgrades.